You can now list eBay for Charity items using the eBay Mobile App on iPhone and Android, donating anything from 10%-100% of your final sale price to your favourite cause:
1. Touch your user ID on the homescreen then touch "Support good causes on eBay" under your Feedback Ratings.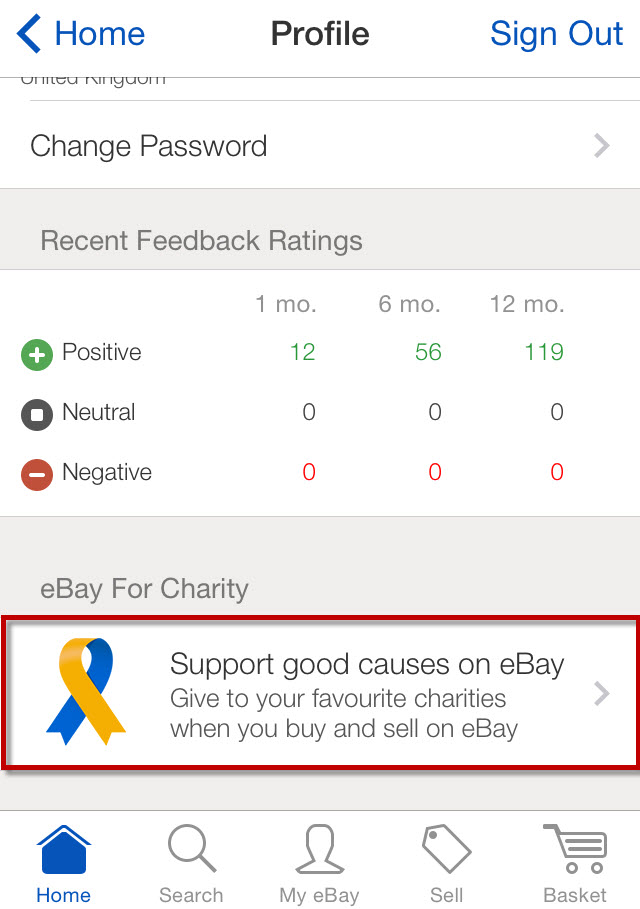 2. Choose your favourite charities using the search box, then touch the heart icon to make it a favourite.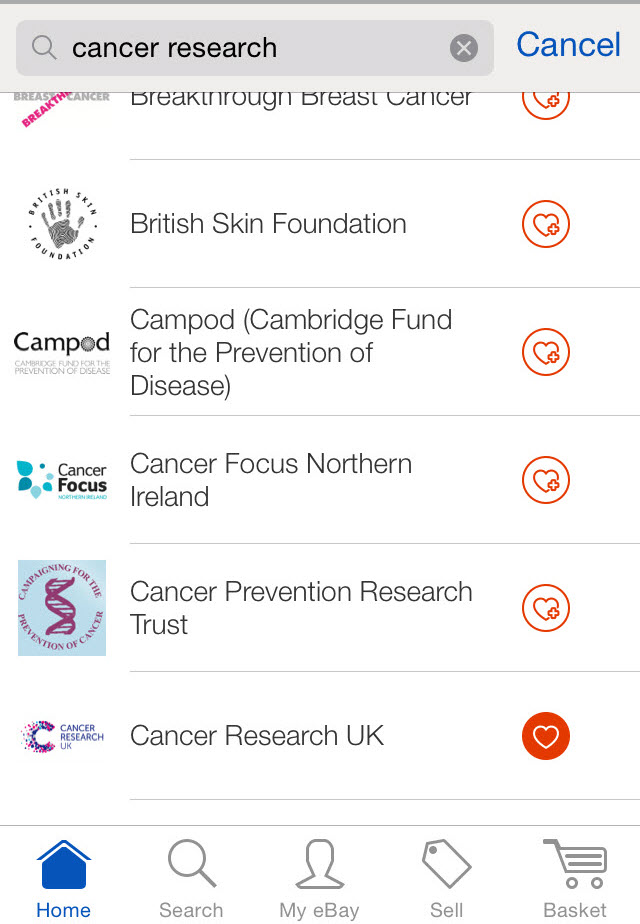 3. When creating a listing, touch "Donation" under "Preferences".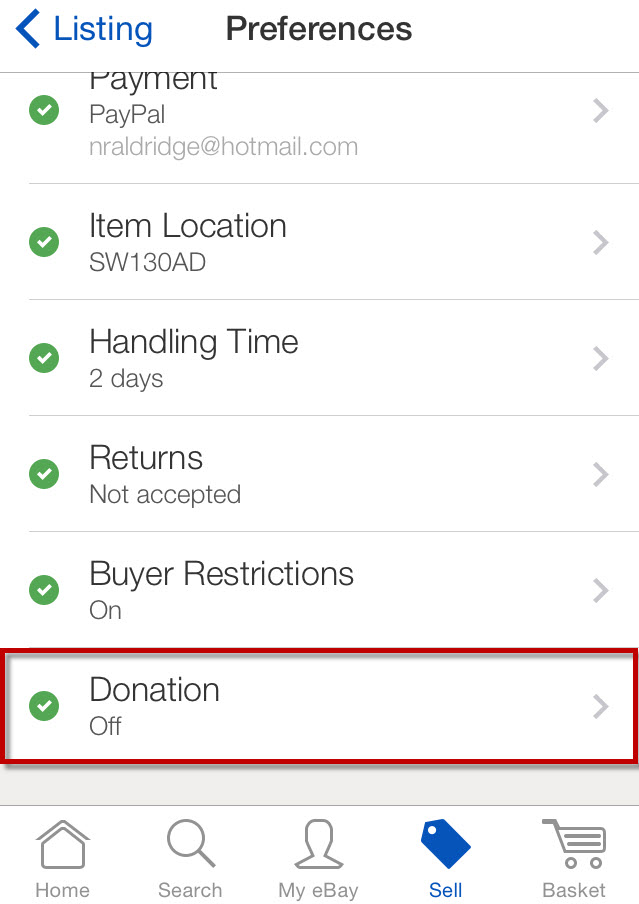 4. Set "Make a Donation" on, and  confirm your charity and the percentage you'd like to donate if your item sells.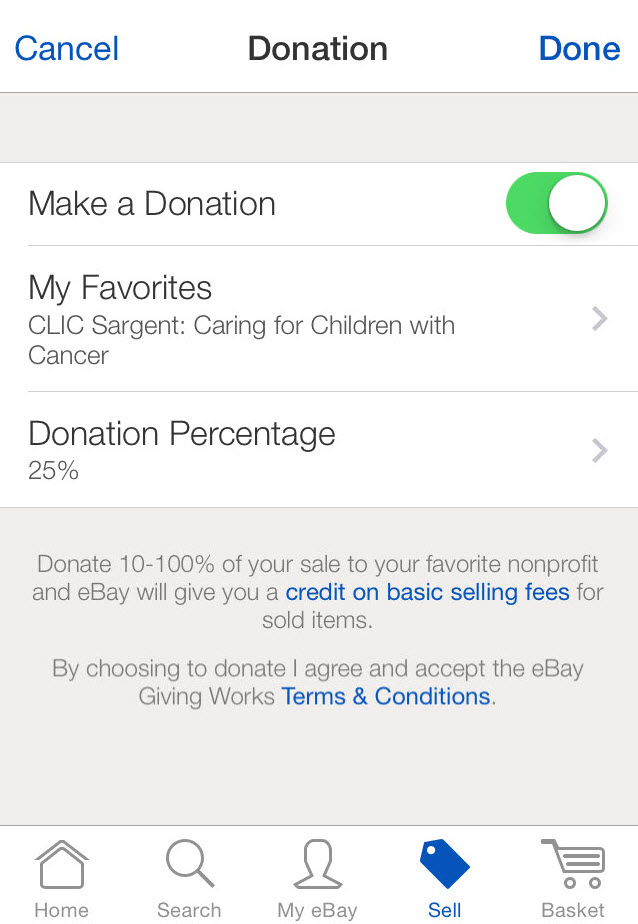 Step by Step: listing for charity on the eBay Mobile App
Thank you!
After your item sells, PayPal Giving Fund will collect your donation and pass it on to your chosen charity. You'll also receive a fee credit on your basic insertion and final value fees, matching the percentage you donate.