eBay File Exchange is an end-to-end selling tool that enables high-volume sellers to list multiple items on eBay in a single file.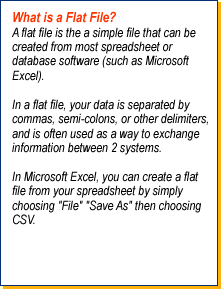 You can list, revise, re-list, end listings, update item status and even leave feedback for a listing. You can download sales status information on those items in a standard flat-file.
Save time! Use your existing inventory software to create a listings file for eBay and receive sales history information in a flat file for importing.
Improved efficiency: Batch list or update thousands of listings at once.