Authenticity
Guarantee
Shop sneakers with confidence.
Professional
authentication

Secure
delivery

No extra
cost to you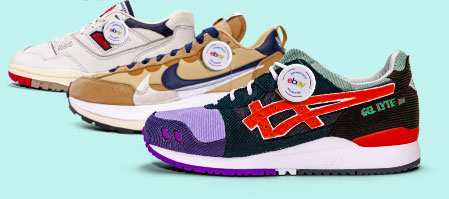 Authenticity Guarantee is not affiliated with or
endorsed by any of the brands sold on eBay.
Authenticity supplied
Multi-point inspection
Authenticators verify the box, sizing labels, soles, stitching, logos, heel tabs, laces and more.
Get what you ordered
The authenticators also verify your sneakers against the seller's listing description, so you'll get exactly what you ordered.
Authenticity Guarantee tag
Once a pair is verified as authentic, the left sneaker receives a unique QR code tag programmed with the details of each product. The tag also makes it easy to sell sneakers in the future.