Authenticity
Guarantee
Shop luxury watches with confidence
Independent
authentication

Secure
delivery

No extra
cost to you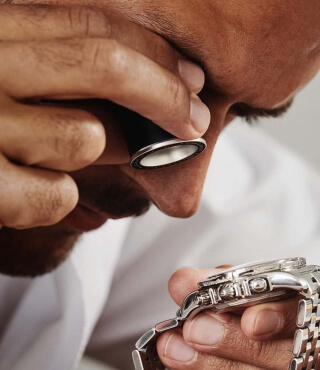 Authenticity Guarantee is independent from, and not associated with, any brands sold on eBay.
Details make us tick
Multi-point inspection
Independent authenticators verify multiple inspection points, including the crown, bezel, dial, case, clasp/buckle, hands, end links, and reference number.
Authenticity Guarantee card
Once verified as authentic and matching its listing description, each timepiece receives a unique authentication card with detailed information about the watch.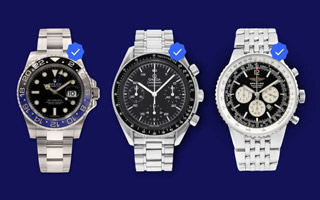 How it works
1

Look for watches with the Authenticity Guarantee badge and make your purchase.

2

The seller sends the watch you've purchased to independent authenticators.

3

Your watch is verified through a multi‑point inspection and receives an NFC-enabled card.

4

The authenticator sends the watch to you via fast, tracked, secure delivery.