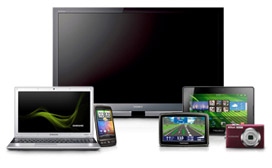 SquareTrade Warranty + Accidental Damage from Handling (ADH) covers your eBay purchases against both accidents and mechanical and electrical failures during normal use.
Minimum 2 years of coverage, starting from the item purchase date for accidental damage. (Coverage for mechanical and electrical failures starts on the 46th day after the purchase date.)
Protection from failures caused by accidents from handling (ADH), as well as normal mechanical and electrical failures. Theft or loss is not covered.
Examples of coverage include: drops, spills and other accidents during use, including liquid damage from immersion. 100% parts and labour coverage
Item repairs, or the full item price paid back to you if SquareTrade can't fix it.
Covers New, Refurbished and Used items – even if there's no UK manufacturer's warranty on your item.
£50 excess applies to smartphone category only
Please see here for more details of the coverage offered by the Standard + Accidents Plan SquareTrade warranty.