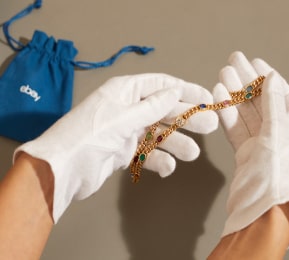 How it works
Expert verification
All eligible jewellery is thoroughly checked by experts at the Gemological Institute of America®.
Multi-point inspection
Using best-in-class techniques, jewellery experts physically inspect all eligible items before they are posted to you.
Secure delivery
Once your item has been verified, it is carefully packed and posted to you through fast, tracked and signature-required delivery.
Learn more